OLD TIMER - SCHRADE - FOLDING POCKET STANLEY BLADE KNIFE - SUPERKNIFE UTILITY
OLD TIMER - SCHRADE - FOLDING POCKET STANLEY BLADE KNIFE - SUPERKNIFE UTILITY
OLD TIMER - SCHRADE STANLEY BLADE KNIFE
This is for 1 (ONE) SCHRADE UPERKNIFE LINERLOCK UTILITY KNIFE MONEY/POCKET CLIP Silver Aluminum Handle. 10 EXTRA REPALCEMENT BLADES. NEW BULKPACKED! GREAT GIFT IDEA!
DESCRIPTION
brand: SCHRADE SUPERKNIFE WITH 10 EXTRA REPLACEMENT BLADES
·Stainless steel blade holder
·Ambidextrous thumb stud
·Aluminum framelock handle- Silver
·Sturdy pocket clip
·2-1/4" mod clip blade length
·3-7/16" closed
WITH 10 EXTRA BLAEDES, 1 SCREWDRIVER, 1 EXTRA SCREW
ITEM POSTED VIA EXPRESS REGISTERED POST!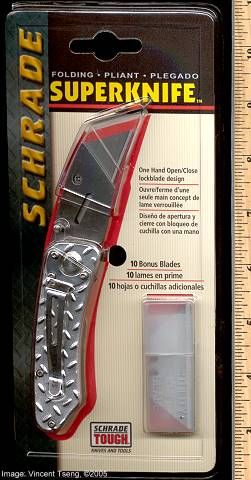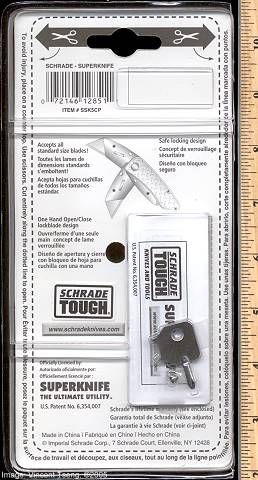 Return Policy: Full refund upon return of the item with 14 days